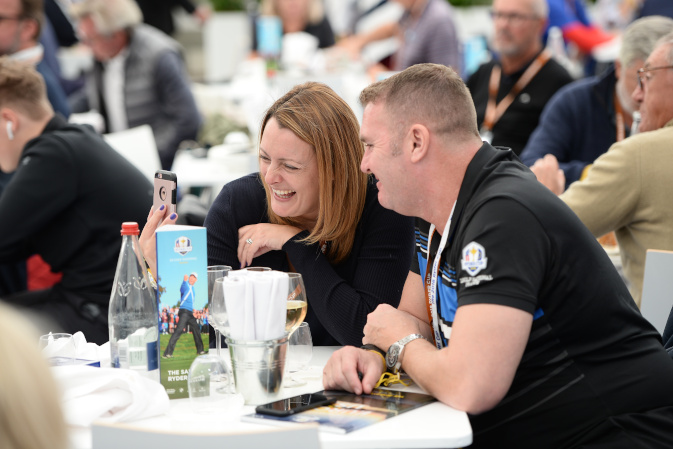 Champions Pavilion
Located on course and overlooking the 17th hole, this informal clubhouse environment is the ideal base for the unique atmosphere that only the Ryder Cup can offer. With unreserved seating throughout, live TV coverage, Italian and International delights from the buffet, plus an open bar serving beers, wines and soft drinks, The Champions Pavilion is a must for those looking to enjoy all the action and passion of the Ryder Cup.
Experience:
Official Ryder Cup Admission Ticket and Premium Experience pass
A vibrant fun based atmosphere for groups of 1-4
Offering a casual, unreserved dining experience in a shared environment
On course location, overlooking the 17th green, conveniently located and near to the 12th, 16th and 18th holes
Food & Beverage:
Informal catering to include: light breakfast, buffet lunch and afternoon food offering
Complimentary bar throughout the day including: Wines, Beers and Soft drinks
Key Features:
Unreserved seating in shared environment
Viewing terrace
Full TV coverage
Maximum booking of 4 people per day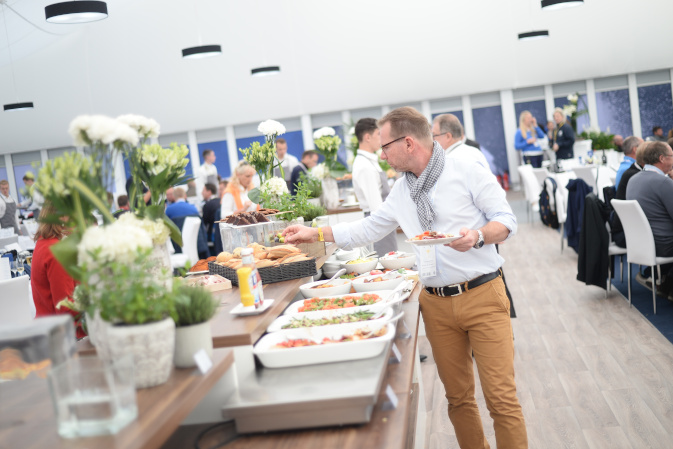 Captains Club
The Captains Club offers flexibility and informality paired with superb views of the day's play. You will enjoy a reserved, private table in this stunning facility with prime views of the golfing action overlooking the exciting 7th hole. Guests will enjoy flexible dining from chefs' food stations in a relaxed setting to maximise time on the course, whilst also delivering a truly memorable Premium Experience.
Experience:
Located in prime viewing position on the 7th hole
Combining informal dining with reserved private tables
Conveniently located at the centre of the course
Vibrant atmosphere to suit groups of 8, 10 or 12
Food & Beverage:
High quality food & beverage offering throughout the day to include grazing style dining at breakfast, lunch & afternoon tea.
Complimentary bar throughout the day including: House spirit, Wine, Beer and Soft drinks
Key Features:
Reserved private tables for groups of 8, 10 or 12
Viewing terrace
Full TV coverage
Commemorative gift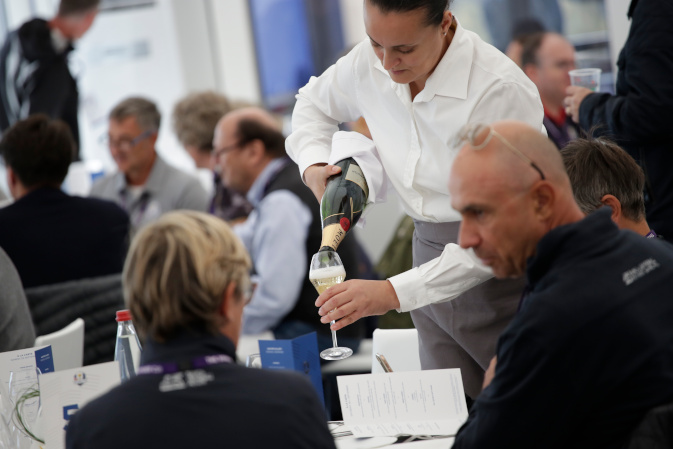 Founders Lounge
The Founders Lounge will play host to our Premium Fine Dining restaurant with unrivalled course views overlooking the thrilling 16th and 17th holes. The reserved private table experience lasts all day, with varied exquisite dining options alongside an open Premium bar. With appearances from past Ryder Cup players, you will be able to soak up the atmosphere and bask in the history of this legendary event.
Experience:
Overlooking the 16th hole with dedicated viewing balcony
Enjoy unrivalled course views in our high-end premium fine dining restaurant
Appearances from past Ryder Cup legends, the highest quality service and photo opportunities with the trophy, ensure this is a premium experience that will live long in the memory
Food & Beverage:
Exquisite fine dining experience to include your choice of:

A range of breakfast options
à la carte 4 -course lunch
Gourmet afternoon tea
Unlimited premium drinks including upgraded wine, spirits and a bespoke cocktail menu
Key Features:
Fast track entrance to the venue
Private tables to suit your group of either 2, 4, 6 or 8
Daily appearances from past Ryder Cup legends
Full TV coverage
Commemorative gift
Photo opportunity with the Ryder Cup trophy